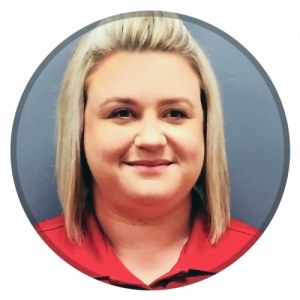 Today we are celebrating…
Today we are celebrating the promotion of Megan Berkman – the new Ashtabula Branch Manager. The Ashtabula branch is located at 625 Lake Avenue. Megan has worked for Cardinal for the past four years with increased responsibility and authority in each of her roles. She recently served as the Assistant Branch Manager at our Willoughby Branch and was one of Cardinal's most successful Loan Officers while at Mentor.  Congratulations Megan!
"We are delighted to announce Megan as our Ashtabula branch manager," commented Christine Blake, CEO/President of Cardinal Credit Union, "And, at the same time I'd like to say a big thank you to Sharon Spotts who retired effective Friday, June 29 2018 after twelve successful years as a manager of our Ashtabula Branch."
We are fortunate to have such loyal members and dedicated staff without whom our growth would not be possible.