It means as a member of Cardinal Credit Union, you'll get unparalleled access to exclusive programs in partnership with your Cleveland Browns! That includes the all-new Lil Brownies Savings program. This is a great way to start your financial journey, building a foundation of financial education. All Lil Brownies will receive a free savings and exclusive Brownie the Elf debit card with great benefits including, but not limited to; parental card controls, transaction requests/notifications, parental allowances and payment for grades, budgeting, and youth financial education tools.
Lil Brownies will have a chance to win Club seats to a Browns home game, and Training Camp autograph passes too!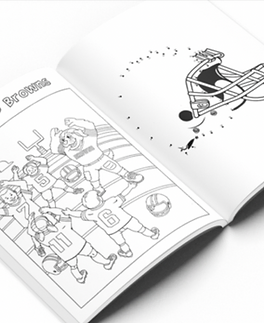 We have created a unique football-themed activity book for kids. This provides financial education facts, resources, and information in a fun and entertaining activity book. All artwork featured in the book will be chosen through a local competition amongst our partnered high schools!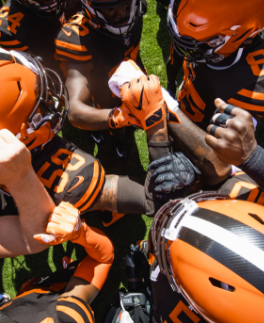 Cardinal Credit Union is proud to be the presenting partner of the Cleveland Browns Training Camp Kids Autograph Sessions during all Training Camp open practice sessions. One of the best parts of Training Camp is the unprecedented access to players, coaches, and personnel alike. Select guests will be able to be part of the best moments during Summer in Cleveland – when members of their favorite team sign Footballs, Posters, and more for attending youth.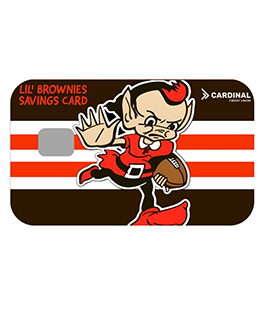 All partner high school students with a school branded Debit Card are eligible to obtain a Brownie the Elf savings card. This allows high school students to create positive financial habits while also being entered to win Club seat tickets for Browns home games.

Now the youngest Browns fans can have their very own debit cards, attached to an account at Cardinal Credit Union. A plan to educate and save from a local leader in Northeast Ohio. The coolest kids' debit card around featuring none other than… Brownie the Elf!
Teaches responsibility

Gets kids excited about saving and earning their own money

Automatically entered in a raffle to win club tickets to a game!