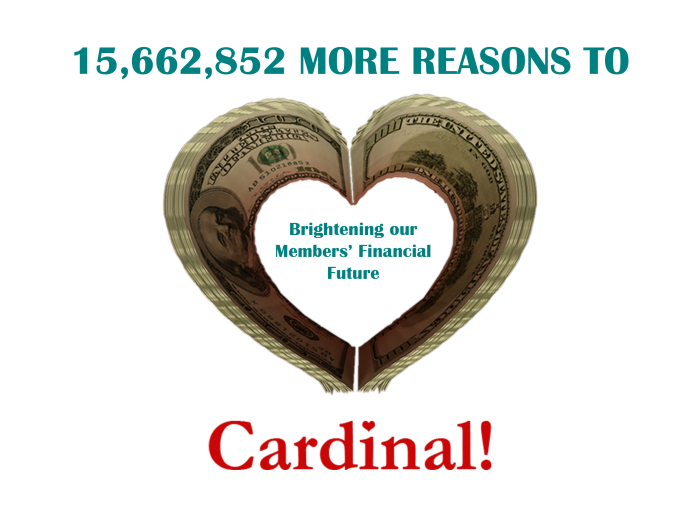 More Reasons to Love Cardinal
We never stop looking for ways to save members money. Over the past 3 years we have saved our members $16,662,923.
No balance transfer fee on our Cardinal VISA card.
Great Rates. Exceptional Service.
Already saved Cardinal Members $650,183 this year.
If you'd like Cardinal to review your current accounts and service relationships to find out what we can do to save you more money, call us today: 440-266-2200 
Visit our VISA page to learn more about what we offer.