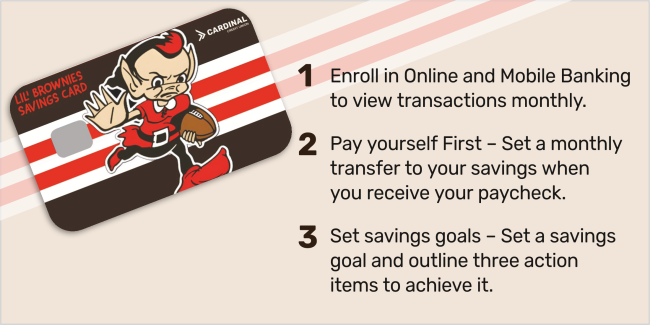 Lil Brownies High School Savings Card!
Students that go above and beyond, both inside and outside the classroom are being rewarded with this program.

Students with a school branded debit card are eligible to receive the Brownie the Elf Savings card.

Students commit to three personal savings goals on the back of their new Brownie the Elf Savings card.

With this card comes strong financial habits and a chance to win Club tickets to a Cleveland Browns home game!
Enter your information below to request your Brownie the Elf Savings card and be entered for a chance to win Cleveland Browns tickets!