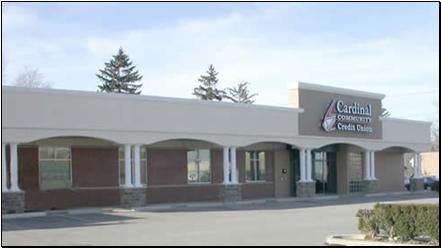 Century Federal Credit Union has purchased the Richmond Heights building, and their branch will open soon.
In spirit of people helping people, we are keeping the Richmond ATM active for both Cardinal and Century Federal members,
allowing surcharge-free withdrawals.
In the future, Century Federal will be installing a new ATM which will remain surcharge-free for Cardinal members.
Stay tuned: Cardinal's new branch will be announced soon.
Thank you for your support and understanding.