Stop in to your nearest Cardinal branch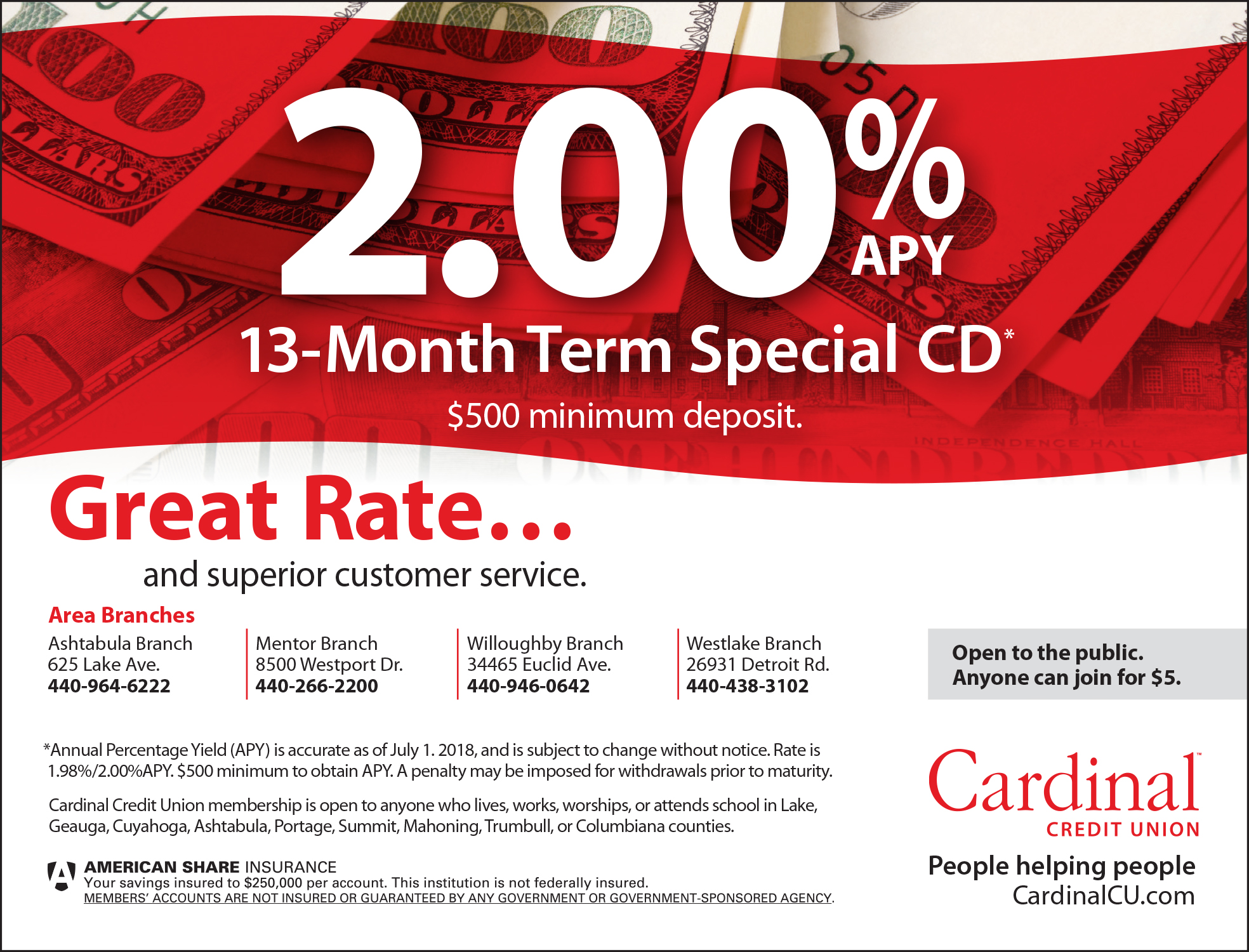 * Annual Percentage Yield (APY) is accurate as of July 1, 2018, and is subject to change without notice. Rate is 1.98%/2.00%(APY). $500 minimum to obtain APY. A penalty may be imposed for withdrawals prior to maturity. Offer not eligible for relationship pricing.
Cardinal Credit Union membership is open to anyone who lives, works, worships, or attends school in Lake, Geauga, Cuyahoga, Ashtabula, Portage, Summit, Mahoning, Trumbull, or Columbiana counties.